Blog
Indigenous practices in Ethiopia can provide guidance in international climate negotiations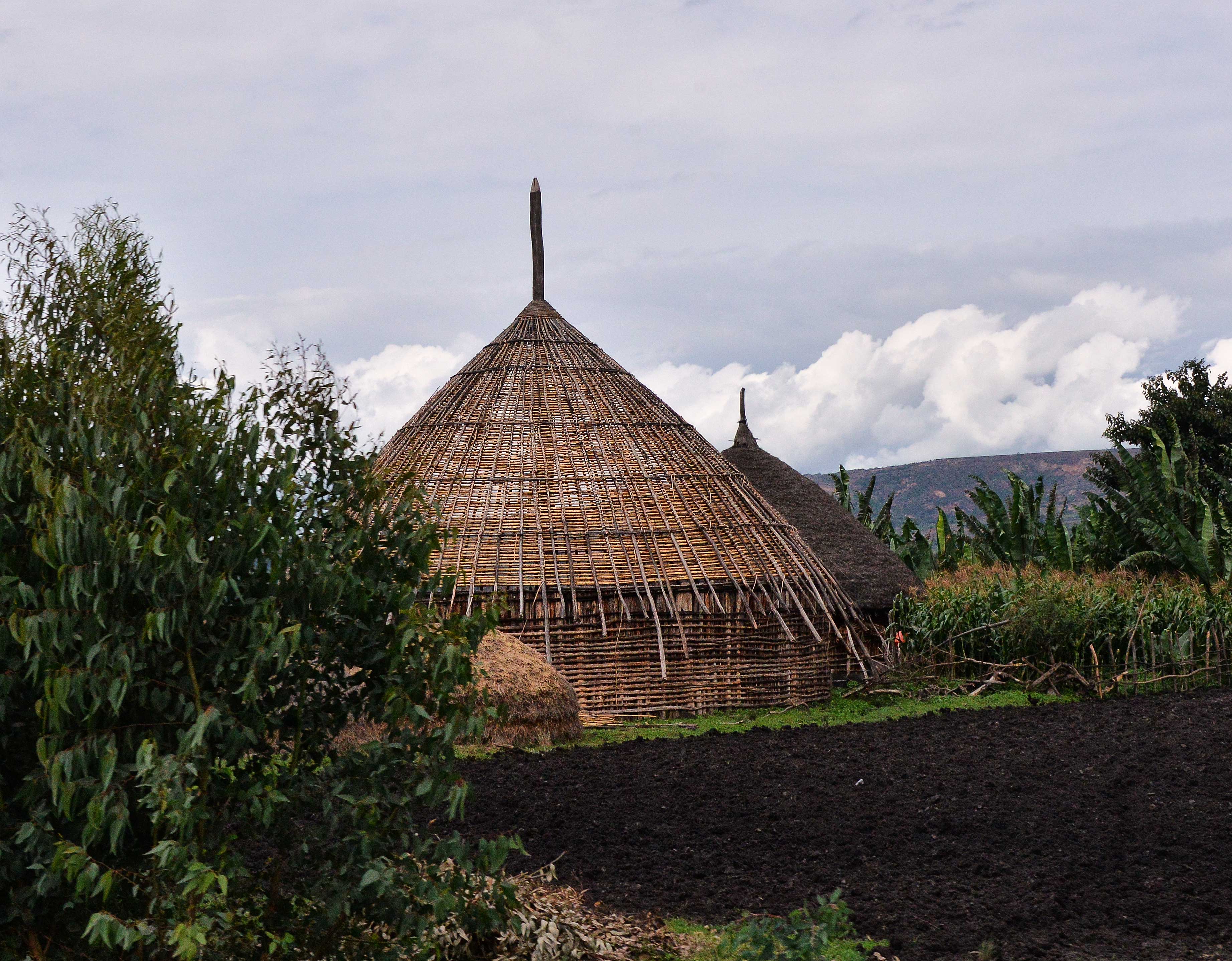 When I asked him about Indigenous and traditional knowledge in Ethiopia, an elder in my community told me, "Firstly, the Fear of God is the beginning of wisdom. Secondly, knowing yourself is also another place where wisdom begins."  Indigenous and traditional knowledge is all about knowing yourself, which means knowing your own language, culture, literature, stories, and other pieces of knowledge that have been practiced traditionally. The elder with whom I spoke said to me: "Thanks to Adwa, Ethiopia is still rich in different Indigenous and traditional knowledge, because of not being colonized by the West." Following this, he shared with me some of Ethiopia's Indigenous knowledge. There are several types of Indigenous knowledge that can be taken from Ethiopia to address many global challenges like climate change and others, as Ethiopia is very rich in different Indigenous knowledge systems in such areas as architecture, medicine, agriculture, and cottage industry.  I chose one aspect of Indigenous knowledge systems to share in this article, which is the Gada system. 
The Gada System

 
Gada is a traditional system of governance used by the Oromo people in Ethiopia developed from knowledge gained by communities through experience over generations. The system regulates the political, economic, social, and religious activities of the community, dealing with issues such as conflict resolution, reparation, and protecting women's rights. It serves as a mechanism for enforcing moral conduct, building social cohesion, and expressing forms of the community's culture. 
Through the Gada system, each community is organized into five classes, with one of these functioning as the ruling class consisting of a chairperson, officials, and an assembly. Each class progresses through a series of grades before it can function in authority with the leadership changing on a rotational basis every eight years. Class membership is open to men, whose fathers are already members, while women are consulted for decision-making on protecting women's rights. The classes are taught by oral historians covering history, laws, rituals, time reckoning, cosmology, myths, rules of conduct, and the function of the Gada system. Meetings and ceremonies take place under a sycamore (Odda) tree (considered the Gada symbol) while major clans have established Gada centers and ceremonial spaces according to their territory. Knowledge about the Gada system is transmitted to children at home and at school.
The philosophy behind sitting under the odda tree, which is a sacred meeting ground for the enactment of many Oromo ceremonies, is like sitting under nature. When you are under nature you all are equal, and there is no discrimination based on color, place of birth or origin, culture, class, or religion. All are equal and all will speak the truth. Under the Gada center or system, all are equally served. Mainly, activities like peaceful conflict resolution, defending territorial integrity, mediating between a husband and a wife, and credit and saving system are also happening there to support a family during the emergency. The elected community leader or Abba Gada (a leader of the community) and Hadha Sinqe (a wife of the leader) are meant to lead the community in a transparent way.
One of the fascinating stories I am impressed by is that when a wife disagrees with her husband in the Oromo community and if she feels discriminated, disrespected, or harassed, she uses a stick, that she got on her wedding day as a gift from her family to show that she is in disagreement with her husband and needs help from Abba Gada. The stick that is held by the wife is a symbol that male is inseparable from female. The head of the stick shows the male reproductive organ whereas the bottom or the foundation of the stick indicates the female reproductive organ. When a woman puts the stick outside her house, this shows that she is being discriminated against, disrespected, or harassed within her household and she needs justice from Abba Gada. If anyone sees that a wife is putting that stick outside her house, they will report to Abba Gada and the Abba Gada will call both the husband and wife under the odda tree. There, through the Gada culture, the Abba Gada will mediate a discussion between husband and wife under the principle that no one lies under the odda tree. That stick is the most powerful instrument that a wife or a woman has. 
How the Gada system could help the global effort to address climate change 
The Gada system shows how the community relates to nature and that it is possible to live in a community in which no one is discriminated against by gender, color, place of birth or origin, culture, class, or religion. The system is mainly based on the philosophical perspective of nature. The Gada system is the main pillar for natural resource management and ensures fair distribution of these resources within its broad institutional arrangements, beyond its social, cultural, and political role. 
In the Gada system, God is the creator of all things, including natural resources and human beings. The Oromo people believe that God gave us laws of order and meant for a harmonious co-existence between human beings and the natural environment. In the Gada system cutting trees from the river banks and surrounding water springs is not allowed. The Oromo community gather under the odda tree, the tree provides protection when there is rain or if it is very sunny. This experience of being protected by the odda tree makes people conscious of their environment and nature. This encourages them to be very wise while using natural resources. Adopting the philosophy of the Oromo people and the harmonious way of living with nature and promoting equality of the Gada system could have a huge impact on addressing climate change. 
Another belief in Gada or Oromo community is that what are often called "natural" disasters are the consequence of human behavior. The Oromo people believe that disasters happen if humans behave badly and God is disobeyed.  This belief aligns with the fact that the impact of climate change especially the loss and damage result from the human-induced impacts of climate change.  When disasters happen in the Oromo community, the Abba Gada will call an investigation to find out if someone cut young trees or killed young and female wildlife. If that person continues that activity, they will be called out at a local meeting. This helps demonstrate for other members of the local community that damaging nature will not be accepted. 
Drawing on the Gada system to address loss and damage 
Similar kinds of practices can be drawn from the Gada system and applied to other societies in other parts of the world, and indeed, globally, to address loss and damage. Those who are contributing to the human-induced impacts of climate change have destroyed the environment and therefore should pay for the consequences through an obligation to pay for what they damaged within the environment. Ensuring that regulations are in place to prevent further damage to the environment through greenhouse gas emissions is critical. This can be done in a similar way that the Gada ban the cutting of trees from river banks and along water springs automatically to protect water supplies. The Gada system could be scaled up and the United Nations Framework Convention on Climate Change (UNFCCC) could adopt some of these practices at a global level. 
As we are looking for finance to help vulnerable countries, communities and people address loss and damage, the credit and saving system practiced within the Gada system is also a good example of saving for when loss and damage occurs. Under the Gada system, the community saves a small amount of money at their meetings or on dedicated dates, which might be every month or every two or three months. Then, when one family faces an emergency, the collected money will be provided to that family to recover from the emergency. The emergency might be due to health or losing property because of uncertainty, the passing of the family member or any other reason. This really contributes to the family's well being and helps them from falling into poverty and desperation. A similar approach can be taken in financing loss and damage impacts and also in climate finance at the global level to support those who need it most. A fund could be created at the global level with contributions from all countries, but especially from those who have contributed the most to climate change. When disasters hit those affected would be provided with immediate finance.