Call for Applications
Are you a young leader and interested in smart and sustainable mobility concepts? Apply to join a study tour to the United States and Canada from June 11-19, 2022. Application deadline: March 15, 2022.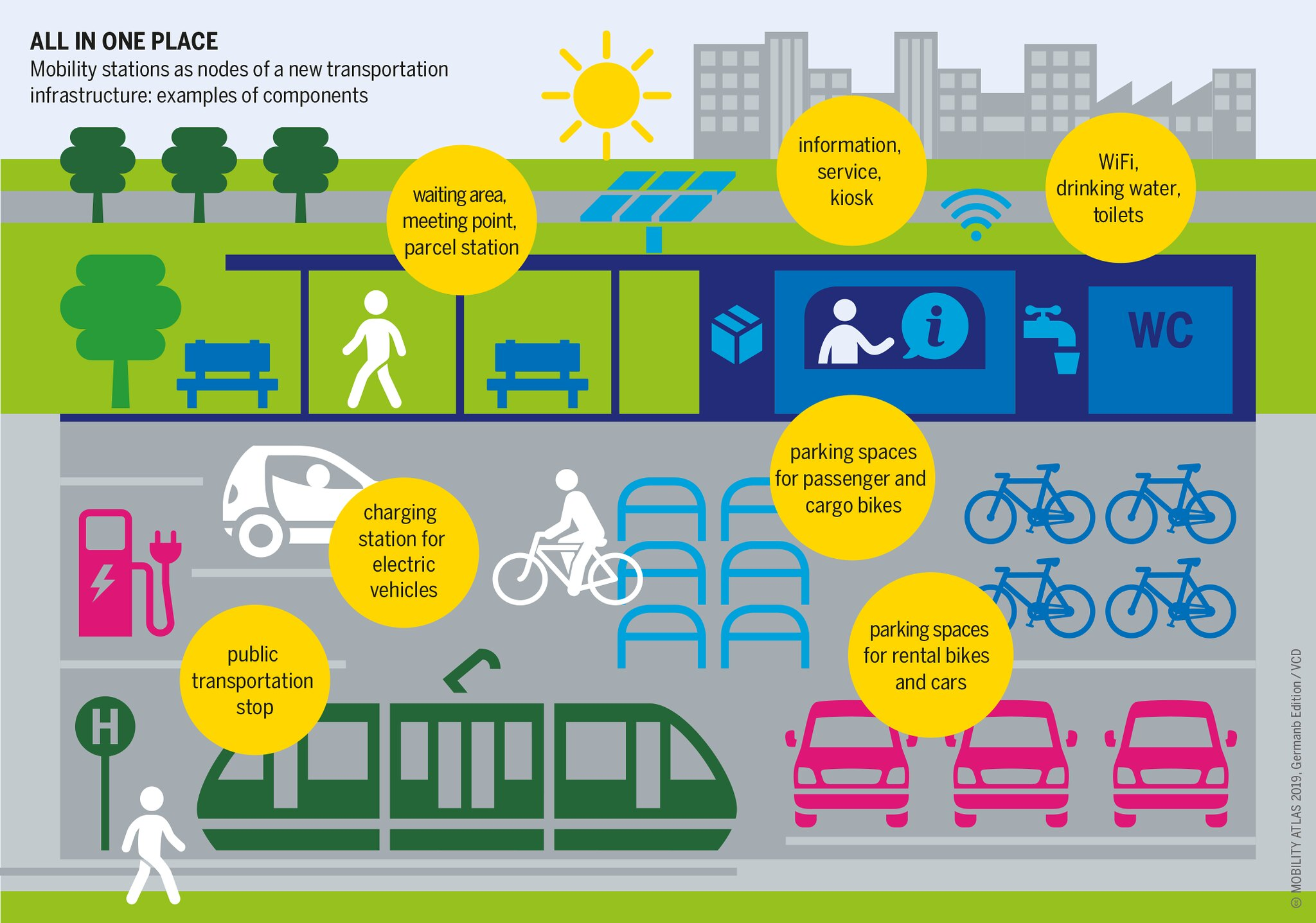 The Washington, DC office of the Heinrich-Böll-Stiftung is pleased to announce the second round of its project Grow the Future - A Network of Green Voices.
In 2022, we invite candidates with a professional interest in smart and sustainable future mobility to apply for a study tour to the United States and Canada. A small group of selected participants will travel to Toronto, Pittsburgh and Washington, DC to learn about best practices and policies for creating green and citizen-centric urban transportation models.
The group will meet with city administrators and policymakers, representatives of industry and the start-up community, experts from academia and think tanks, as well as civil society organizations. The tour will provide opportunities to share experiences and discuss shared challenges and strategies with meeting partners.
Following the study tour, participants will be expected to share their learning with their local networks back in Germany. They will also become part of the Grow the Future network, through which alumni will support each other to drive progress on their ideas.
Grow the Future promotes the next generation of Green voices by offering exceptional opportunities for international learning and dialogue on Green policy challenges. It aims to create a network of promising young policy makers, professionals and activists in Germany who are leading Green initiatives – to fight climate change, protect human rights and open societies, and ensure a sustainable future for the next generation. The first cohort went on a study tour in February 2020 to learn from communities in Miami and New Orleans how they tackle challenges on the climate crisis & migration.
WHO CAN APPLY
We seek candidates who are shaping Green initiatives in Germany in at least one of the following ways:
as elected officials or policy advisors at local, state, national, or European level

as entrepreneurs in the private sector

as researchers or experts in academia or think tanks

as leaders and activists in civil society organizations

as critical observers in the media
Applicants should explain how their work or activism is related to issues of technology solutions and/or sustainable concepts for greener mobility, and articulate how the study tour will advance their efforts. Applicants should be between the ages of 21 and 35.
Inclusion: The Heinrich-Böll-Stiftung believes that a diversity of participants enhances learning. We especially encourage applications from women and members of the LGBTQ community, minorities, candidates of disadvantaged socioeconomic backgrounds, and candidates with disabilities.
Note: We do not require candidates to be German citizens. However, candidates should be primarily based in Germany and demonstrate that they are committed to long-term political engagement in German civil society on these issues.
WHAT'S EXPECTED
Participate in a study tour to the United States and Canada: All applicants must be available to participate in a study tour to the United States and Canada from June 11-19, 2022. Selected participants will be expected to participate in all meetings, share their experiences and be actively engaged during the entire study tour.
Covid-19 pandemic and travel restrictions: Travel for this study tour is dependent on the public health situation and travel restrictions due to the pandemic. We are closely following government announcements and guidelines. Travel plans might need to be adjusted and the tour could be canceled, including on short notice. Please note that all candidates must be fully vaccinated (including a booster shot) against Covid-19 in order to participate in this study tour.
Active social media engagement: While participating in the study tour, participants are encouraged to engage with the Heinrich-Böll-Stiftung over

Facebook

,

Twitter

, and/or

Instagram

. The foundation will publish a profile of each participant on the Heinrich-Böll-Stiftung Washington, DC website.
Actively shape an alumni network: Successful applicants should be open to a longer-term involvement with the

Grow the Future

alumni network. The network will be designed to support candidates in their activism, and to facilitate an active exchange of ideas on Green policy challenges.
Professional competency in English
WHAT WE OFFER
The Heinrich-Böll-Stiftung Washington, DC will cover all major costs of the study tour, including flights, transportation, accommodation, and most meals. If relevant, the Heinrich-Böll-Stiftung Washington, DC will also cover the cost of associated visa fees.
APPLICATION INSTRUCTIONS
Please read the instructions carefully as we will not consider incomplete applications. Applications should consist of:
Resume:

Please use a standard US format. Standard US resumes include contact information but no other personal information such as pictures, date of birth or marital/familial status, and are a maximum of two pages. Please include one reference person. Please indicate your age in the cover letter, as the study tour is limited to candidates between the ages of 21 and 35.
Cover letter: Please submit a one-to-two page letter outlining your motivation and qualifications for joining the study tour and becoming part of the

Grow the Future

alumni network. Describe what you hope to learn from the trip and how you will contribute to the dialogue during the tour and the alumni network. Explain what you can contribute to create smart & sustainable mobility solutions. Please also include a statement that you are fully vaccinated (including a booster) against Covid-19.
Challenge statement: We are curious to better understand your work. Please include a short statement (150-300 words) about the biggest challenge you are facing in your work right now. It does not need to be directly related to the topics of the tour.
The resume, cover letter, and challenge statement should be submitted in English.
Click here to submit your application.
The application deadline is midnight EST on March 15, 2022. We strongly encourage early applications.
For questions and inquiries, please contact Sabine Muscat at sabine.muscat@us.boell.org or Nora Löhle at nora.loehle@us.boell.org.