Nora Löhle
Program Director, Energy and Environment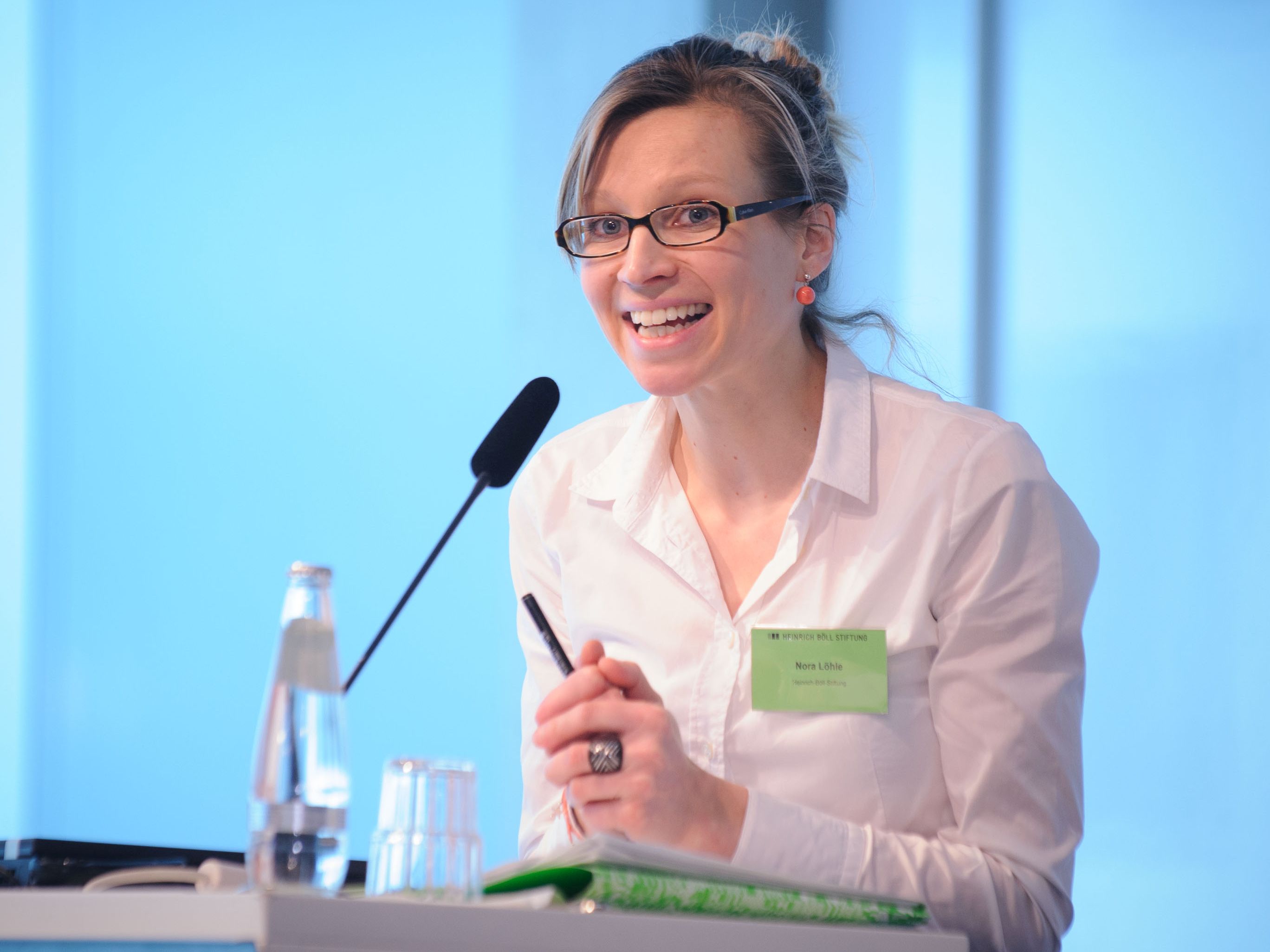 Nora Löhle (she/her) is responsible for the foundation's Energy and Environment Program, which fosters transatlantic dialogue in support of a low carbon economy agenda, with a particular focus on renewable energies. She is particularly interested in ecological and just transition processes and the role that digitalization and new technologies can play as a catalyst for ecological transformation.
Having worked at the Heinrich-Böll-Stiftung's headquarters in Berlin, its regional office in Baden-Württemberg, and the EU office in Brussels, Nora has profound experience in green political work. Prior to joining the Heinrich-Böll-Stiftung's Washington, DC office, Nora spent three years in the German parliament. As an advisor for a Green party MP, she worked on economy, energy and digital policies. Before, she worked for a consultancy in Berlin, advising ministries and companies on energy issues.
Nora holds an M.A. in Political Science, Public Law and Criminal Law from Eberhard Karls University Tübingen. She also studied at the Universities of Konstanz, Antwerp and Mannheim.
Contact
Nora.loehle[at]us.boell.org
Tel: +1 (202) 462-7512