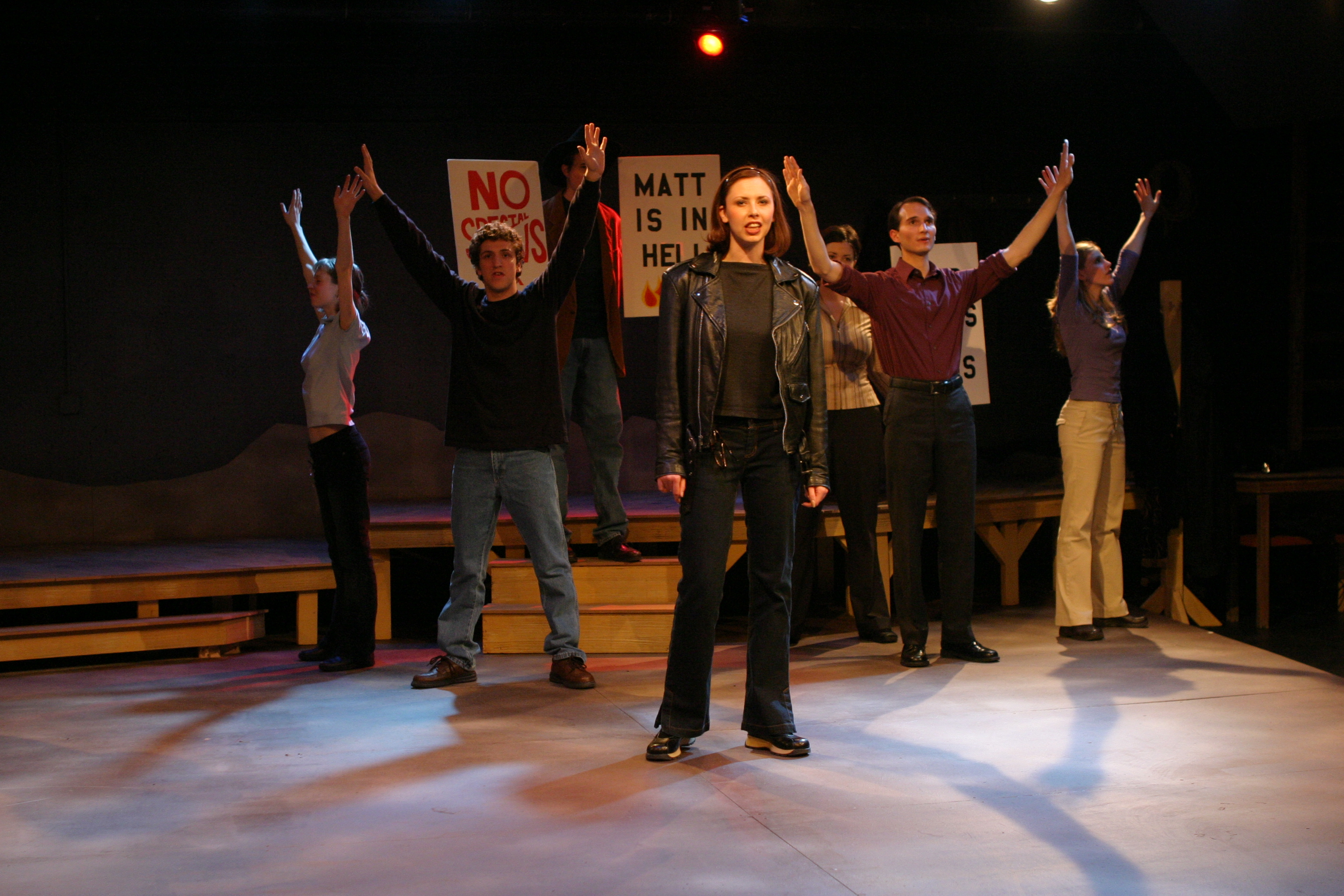 Documentary theater is much like documentary film. Most documentary theater practitioners work with archival materials, original documents, court protocols, interviews, statistics, and research reports to create a script that is essentially non-fiction. They also use biographical theater, site-specific theater and forms of re-enactment.
One of the more well known documentary theater projects in the US is The Laramie Project, which focuses on reactions to the hate-based murder of gay college student Matthew Shephard. The play is based on interviews with community members, public reporting, and the personal reactions of the theater company members.
Christine Umpfenbach makes documentary theater that deals with the social and political realities in cities. Often, the inspiration for her work is a historical event, a socio-political topic (like migration, homeless, or inequality) or a historically meaningful place.
Christine is especially interested in the voices and experiences of ordinary people.  Her projects are based on intensive research and interviews with, as Christine says, "real people," and she uses documentary theater to find an artistic expression for these authentic voices. Although her pieces highlight individual experiences, they are intended to shed light on the experience of a larger group, or of a certain political or historical period.
One example: Christine's award-winning piece Gleis 11 (Platform 11) was based on interviews with men and women who came to Germany as guestworkers in the country's postwar factories. The piece took place in a bunker in Munich´s central train station, the same bunker where guestworkers had once arrived in the city from the 1950s through the 1970s. The perfomers were all former guestworkers themselves, and the sentiments they portrayed gave voice to the experience of a whole generation of immigrants and their families in Germany. By opening up spaces for these "ordinary" memories of a specific historical moment, Umpfenbach's piece challenged her German audiences to see the contradictions between the official version of history and the lived experiences of guestworkers, and the enduring inequities that persist.