Blog
A group of young leaders discuss the type of leadership needed to scale up climate action to levels that meet the needs of the most vulnerable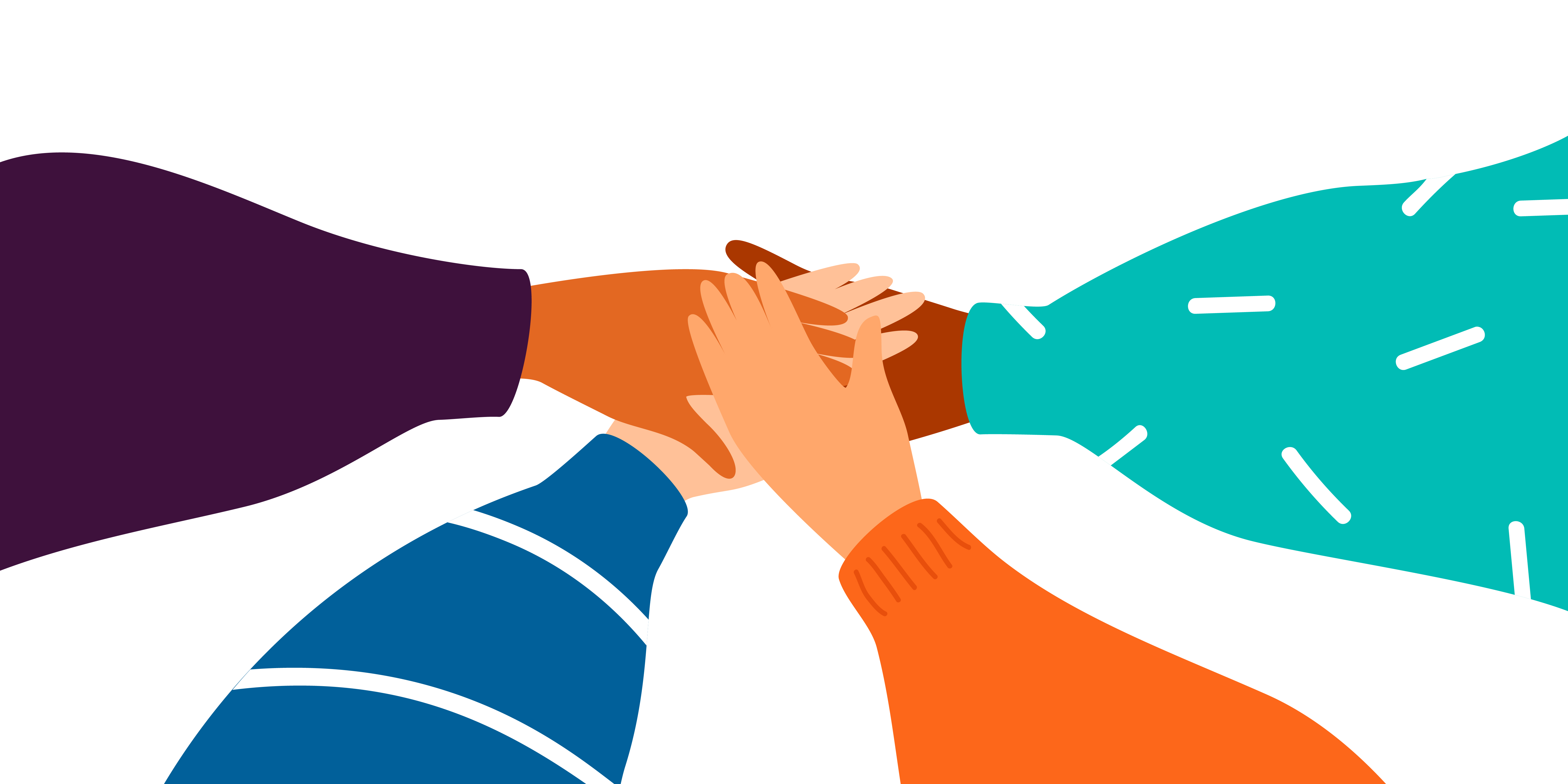 We are a group of young leaders working together under the Climate Leadership Initiative with the collective aim of empowering young change makers from the world's most vulnerable developing countries. Our work is funded by Heinrich Böll Stiftung Washington, DC and Bread for the World. This blog is based on recent discussions on the type of leadership needed to scale up climate action to levels that meet the needs of the most vulnerable. We have also included a call to action for the world's leaders in the lead up to and beyond the 26th Conference of the Parties (COP 26) to take place in Glasgow in November 2021.
Last month the Intergovernmental Panel on Climate Change released the first segment of the Sixth Assessment Report, the Physical Science Basis. The report finds that human-induced increase in global average temperatures is up to 1.3℃. This warming has a range of implications for the global climate including increased heat waves, levels of precipitation, drought and tropical cyclones - all of which have cascading impacts on human societies and ecosystems and manifest in increasing losses and damages - both economic and non-economic in nature. The report stresses the urgency of ambitious mitigation action to avoid and reduce further losses and damages to the extent possible. However, given the levels of warming already locked in, we will also need to scale up support to address loss damage. Over the past few months, the governments of Germany and the United States have mobilized billions of euros and dollars to help their own citizens respond to losses and damages from climate related impacts. We need to scale up these responses across borders to protect global citizens.
There are lessons from the response to the COVID-19 pandemic which can help us scale up climate action. We are not the first to draw a parallel between the response to the pandemic and the response to climate change. A set of briefs on unpacking finance for Loss and Damage developed earlier this year has already outlined how we could scale up finance to meet the needs for reducing and addressing loss and damage. However, we thought the world could use a reminder because we do not see the urgency of climate action reflected in the discussions in the lead up to COP 26.  This was most recently highlighted by Greta Thunberg at the Youth4Climate Summit in Milan in early September which the Climate Leadership Initiative's own Eva Peace Mukayiranga attended. 
Our work must recognize the origins of climate change and how colonialism continues to affect the response to the climate emergency
Climate change is affecting every region of the globe. However, its impacts are not experienced equally. The world's most vulnerable people, communities and countries, those least responsible for human included climate change, are disproportionately impacted by its effects. There are historical reasons why this is so, with roots in colonialism. The rise in global emissions began during the industrial age when countries in the global North extracted raw materials from countries in the global South to support manufacturing and fuel development. Those processes, many of which continue today, allowed the global North to become richer and left the global South behind. Those dynamics continue today in a power imbalance between global North and South. We must right that imbalance by ensuring that our work on climate change, including in the international climate negotiations under the UNFCCC, is centred around the needs of the most vulnerable.
Our work must centre upon the needs of the most vulnerable
The Paris Agreement recognizes the importance of averting, minimizing and addressing loss and damage. The link between averting loss and damage through mitigation, minimizing through adaptation and addressing loss and damage that is not avoided by those efforts is critical. The more we mitigate by reducing greenhouse gas (GHG) emissions, the fewer climate change impacts will manifest. The more we adapt, the fewer residual impacts there will  be in the form of loss and damage. We must ensure that vulnerable people, communities and countries have access to tools that enable them to become and remain resilient to climate change impacts and other shocks, such as the COVID-19 pandemic.
However, our work on Loss and Damage must focus on addressing loss and damage. This is what developed countries need and this is what the role of the Convention is vis-a-vis Loss and Damage. We committed to find ways to address those needs at COP 18 in Doha in late 2021. We must continue to be guided by those needs rather than what is "politically realistic". In fact, we can make it politically realistic to address the full breadth and scope of needs of the most vulnerable if we decide to do so. It really is as simple as making a decision and then doing what we say we will do.
Our work must be inclusive
There are a lot of concerns that the arrangements for COP 26 will exacerbate the power imbalance between developed and developing countries. Given the challenges of travelling during a global pandemic and procuring visas to the UK, many developing countries will be underrepresented at the COP. We must do everything we can to ensure that their voices are represented. This includes ensuring that those who are not able to travel to Glasgow can participate virtually. It also includes supporting developing country delegates who are able to travel to Glasgow by making it easier for them to obtain visas and procure affordable accommodation.
We must work together to create a new kind of global solidarity 
Negotiations are often portrayed as a compromise. That cannot be the case for the international climate negotiations where compromises literally cost lives. We must find a way to raise ambition on all fronts. How can we do that? By changing our mindsets. The climate change negotiations can be an infinite game. We can work together to ensure that each and every person on this planet has the tools they need to thrive in the midst of climate change. We can protect, conserve and rehabilitate ecosystems. We can do hard things if we believe we can. That's the first step. Critically, we must also ensure that all lives are valued equally. We can right past wrongs and move towards a better world if we decide to do so.
We can rise to new challenges and do what we previously thought impossible
The COVID-19 pandemic has demonstrated that we can rise to challenges within borders. We can establish mutual aid groups within our communities to support those most vulnerable. We can mobilize trillions of dollars, euros and pounds in previously unimaginable timeframes to protect lives which are valued. However, global solidarity has not flourished during the past eighteen months. This must change. We absolutely can limit global average warming to 1.5℃ if we work together to cultivate a new global solidarity that is based on the principle that ambitious climate action benefits everyone.
Meeting the climate challenge through the right kind of leadership
We can meet the full breadth and scope of the needs of the most vulnerable with the right kind of leadership. We will need all types of leaders with a range of skills working at all levels to address the climate challenge. We outline what we believe to be the most important qualities of leaders of all ages which will be needed across the spectrum from government to civil society.
Seeing opportunities rather than challenges
We need leaders who do not see the multilateral negotiations as a zero-sum game but rather as an opportunity to build a renewed global solidarity on climate change. We need leaders who are wise and humble. Who know what they know and what they do not know and enlist the expertise of others when needed. We need leaders who are willing to convene difficult conversations which acknowledge the origins of the power imbalance between global North and South. We need leaders who seek to right historical injustices to create a new world in which equality on all fronts is realized in all parts of the world.
Empowering others
We need leaders who understand the value of Indigenous knowledge and practices which have been long marginalized. We also need leaders that empower both cis and trans women and non-binary people to engage on climate policy.  True leaders understand that empowering others does not diminish but rather increases their own power. As W.H. Auden said, "No person can be a great leader unless [they] take great joy in the success of those under [them]". While we do not agree with the notion of hierarchies of power, the sentiment remains that leaders must empower, not disempower others. We all know how disappointing and frustrating it can be to encounter gatekeepers. Those who would keep others, particularly young climate leaders, out of processes they can contribute to, must see that they are only hurting themselves. To address the climate challenge will require drawing on the expertise, enthusiasm and innovation - among other qualities - that young people can bring.
Cultivating trust
The climate change negotiations are built on trust which is cultivated by individuals. Over the past few years, levels of trust between actors working under the UNFCCC have eroded. However, we can change that. Our work on global climate policy must be based on our similarities rather than our differences. It must be based on helping one another, and in particular, supporting those who need it most.
We can cultivate these and other leadership qualities by empowering others. It has been said that, "'[w]e rise by lifting others." We could not agree more. As we lift others up we built trust and cultivate compassion. Those leaders will themselves empower others and so it will go on until the whole world is a family and we have no choice but to work together to build a better world.
Our call to action
In just a few weeks the 197 Parties to the UNFCCC will meet in Glasgow. COP 26 comes at one of the most challenging times in recent history. However, that does not mean that it cannot be an ambitious COP. In order to ensure an ambitious outcome on all fronts we must do the following:
Ensure inclusive participation to the extent possible: We must do everything we can as a global community to ensure that all delegates, particularly those from vulnerable developing countries, who are willing and able to travel to Glasgow can do so. The UK has already removed most countries off the red list which has made travel much easier for those able to come to Glasgow. However, they must also help expedite visas and make the process less challenging for those requiring visas to travel to the UK. The COP 26 presidency must also ensure that those not able to travel to Glasgow will be able to participate virtually in discussions. We must also ensure that civil society, particularly those advocating for the most vulnerable people, communities and countries in the global South, are represented. Certainly, the safety of all participants must be paramount, but if we are going to have a COP in 2021, we must ensure that it is as inclusive and participatory as it possibly can be given the COVID-19 pandemic
Road map for mobilizing support to meet the needs of the most vulnerable: At COP 26 deliberations on the new finance goal will begin. We must ensure that the finance goal represents the needs of vulnerable developing countries and the vulnerable people and communities within them and integrates the full scope of needs on mitigation, adaptation and Loss and Damage. During the COVID-19 pandemic trillions of dollars, euros and pounds have been mobilized to support citizens in the global North. We must now mobilize trillions to support efforts to address climate change and ensure it is channeled to where it is needed most: to those on the frontlines of climate change.
Revived global solidarity: One of the key lessons from COVID-19 is that we can do more when we work together. We saw more of that within than we did between countries, however. Scaling up action on mitigation, adaptation and Loss and Damage will require unprecedented levels of global solidarity. The climate change negotiations are not a zero-sum game, but rather an infinite game. We must look at climate change as a challenge for the global citizenry to address together, with those in developed countries taking the lead. And we must believe that we can create a world in which every single human being has the tools he, she or they need to thrive in the midst of climate change.