Dossier
Shaping the future of multilateralism
Inclusive pathways to a just and crisis-resilient global order
Global governance is the challenge of this decade. The international system has been ill-equipped to deal with the parallel and intersecting crises of the Covid-19 pandemic, soaring debt levels and accelerating climate change. Global inequality and poverty are on the rise, while trust in multilateral institutions and processes is at a low point.
At a time when the United States is beginning to re-engage constructively, with the European Union and other partners in international institutions and processes, there is a new opportunity to address structural inequities, to counter the spread of authoritarianism and to explore new visions of fiscal solidarity, ecologic sustainability and protecting human rights.
This publication series explores pathways to a just, sustainable and democratic international order that takes into account the needs and priorities of countries with emerging and developing economies and the most vulnerable people and communities. Our authors, with background and experience in those countries, offer civil society perspectives on the importance of providing adequate climate finance, on the conditions for fair trade with goods as well as digital services, and on a vision for a global economic and financial system that promotes and protects diversity, human rights and gender equality. A project by the Heinrich-Böll-Stiftung European Union and Heinrich-Böll-Stiftung Washington, DC offices.
Shaping the Future of Multilateralism 2.0
Shaping the Future of Multilateralism 2.0 EN - Heinrich-Böll-Stiftung Washington, DC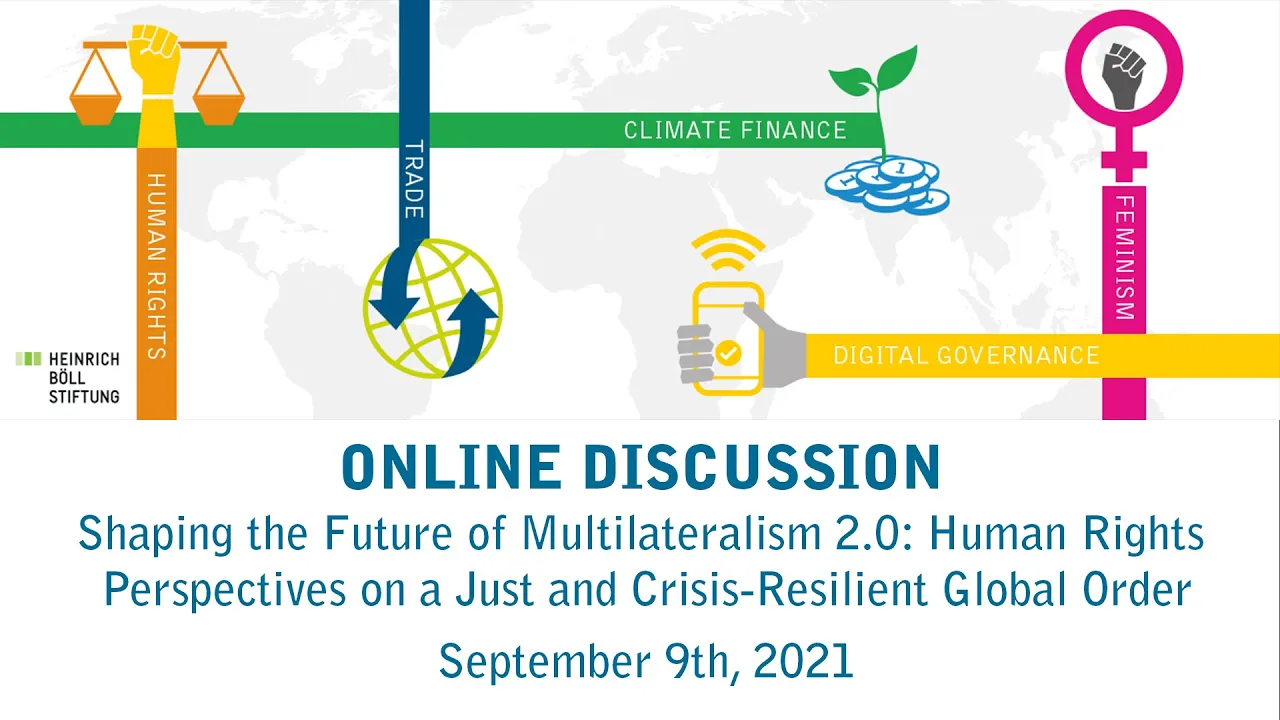 Watch on YouTube
Modelando el Futuro del Multilateralismo 2.0 - Heinrich-Böll-Stiftung Washington, DC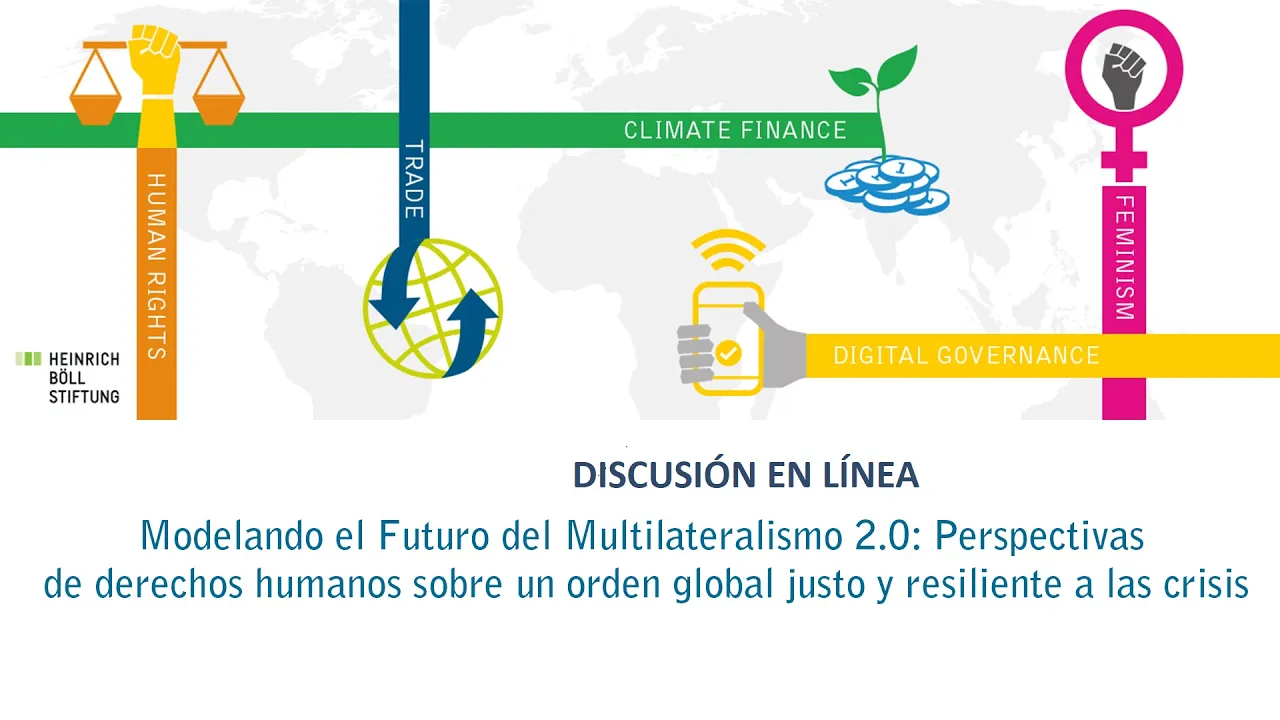 Watch on YouTube
Global governance must meet local needs
Effective multilateral governance is essential to address many of humanity's crises – from the pandemic to climate change to inequality — and emerging issues such as the effect of technology. We need new mechanisms to redress North-South asymmetries of power and systemic inequities, so that solutions are tailored to local needs and capacities.
Regional integration as a driver for change
Successful cooperation within or among regions can be a stepping stone for broader global change. It can also serve as a buffer for countries at risk of being caught up in the geostrategic rivalry between powerful players such as the United States and China and/or among corporate conglomerates.
Shaping the Future of Multilateralism 1.0
A global order that serves people and the planet
Human rights, justice and equality must be the foundations of a resilient and sustainable global system. Meaningful reforms would empower marginalized people and communities, and promote gender equality as well as intergenerational justice. They also would increase the accountability of governments and corporations.