MEMORY AND DEMOCRACY
Transatlantic Conversations in Charlottesville
Created in response to the white supremacist attacks in Charlottesville on August 11th and 12th, 2017, this ongoing project challenges University of Virginia students and faculty to work with visting fellows from Germany and consider how societies teach and memorialize the past. Through art, activism, and scholarship, students address difficult chapters of history from slavery and segregation in the United States to colonialism, genocide, and dictatorship in Germany. This initiative also provides students and the wider Charlottesville community an opportunity to engage in constructive dialogue on the topics of historical inequality, injustice, and responsibility.
The project was created in collaboration with the Center for German Studies and the European Studies Program at the University of Virginia.
It was supported by the Religion, Race & Democracy Lab and cosponsored by the Center for Global Inquiry + Innovation.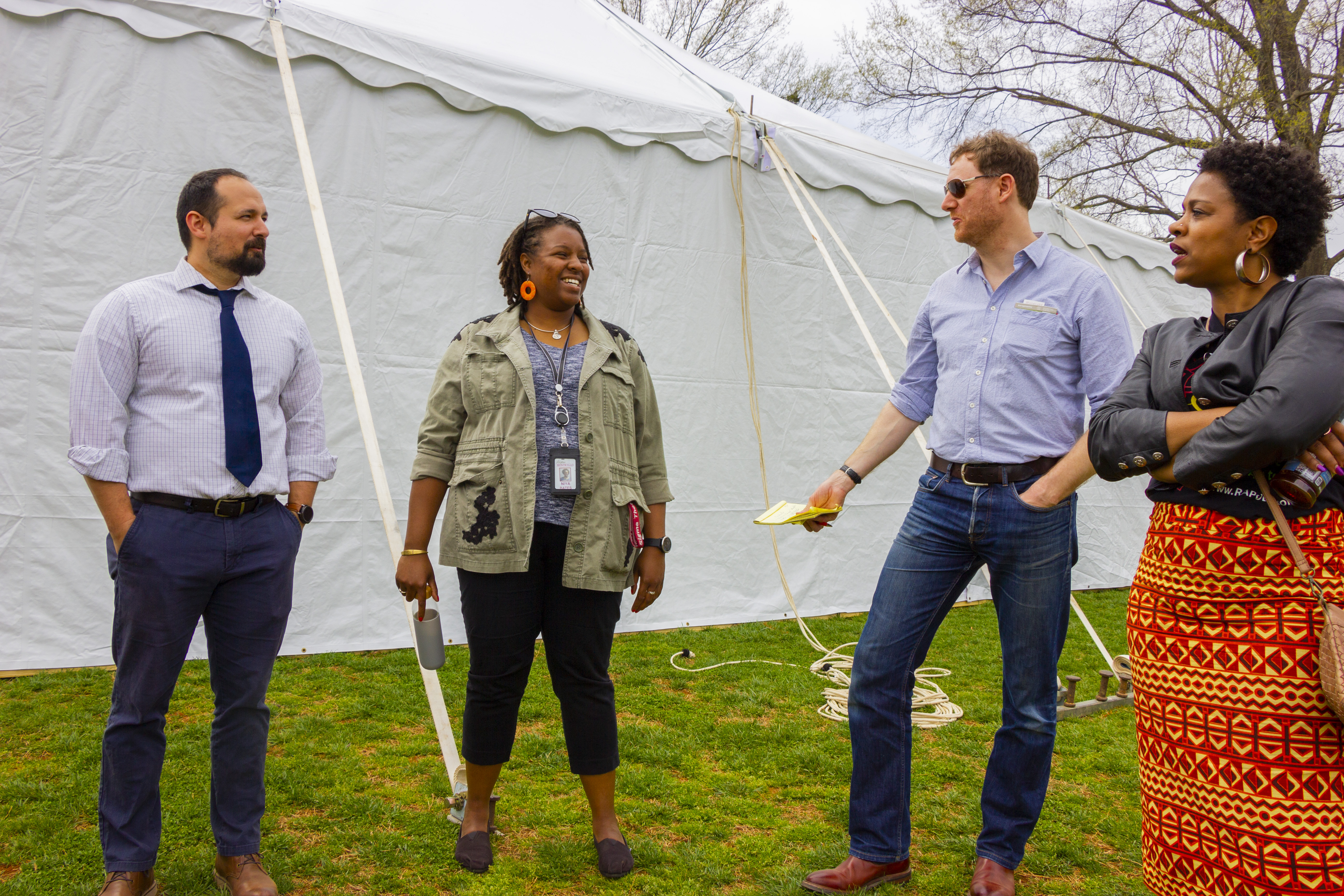 Fellows Natasha Kelly and Leonard Schmieding talk with Niya Bates, Public Historian of Slavery and African American Life, and Brandon Dillard, Manager of Special Programs, at Monticello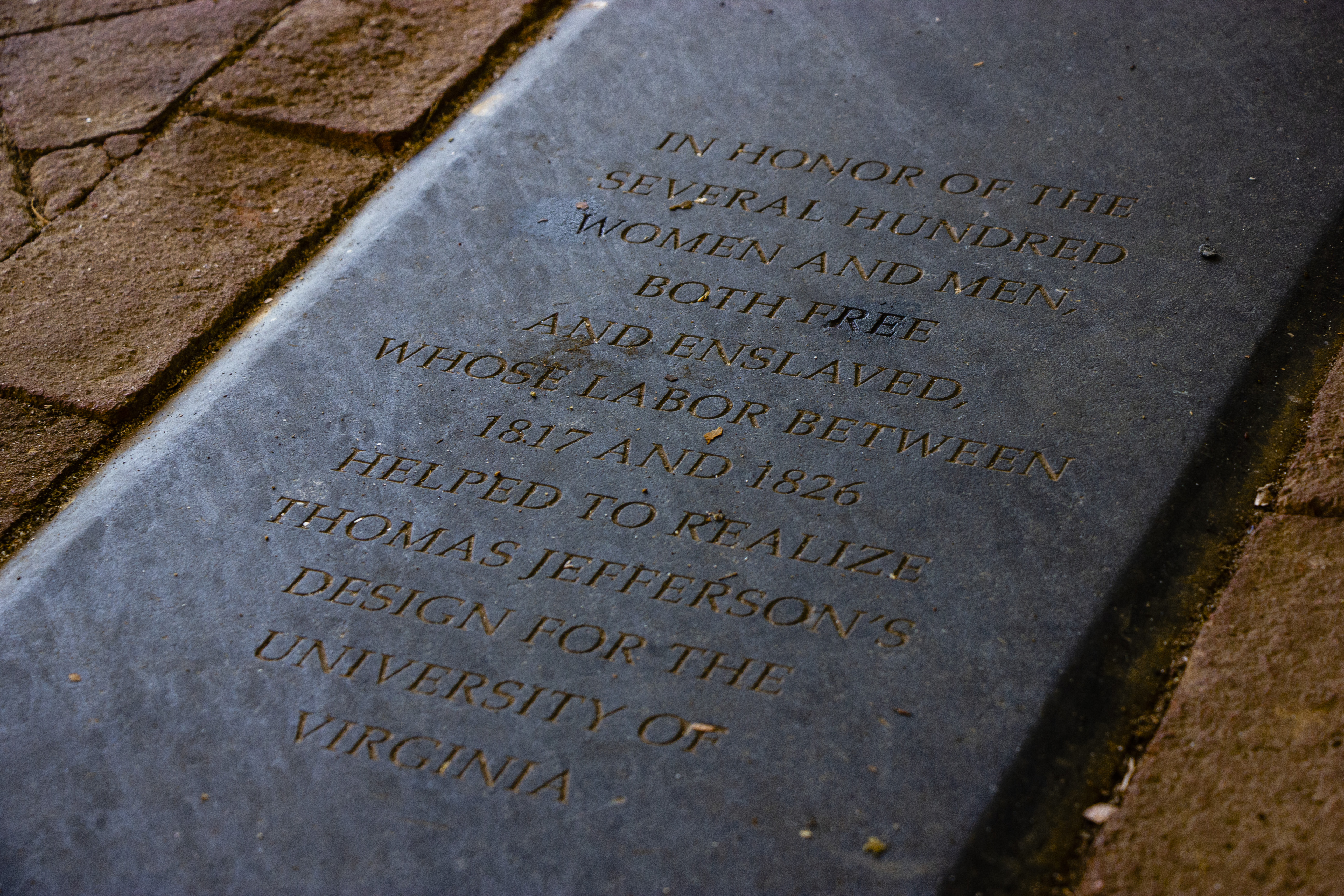 For a many years, this inconspicuous plaque, placed in 2007, was the only memorial to the enslaved laborers who built the University of Virginia. Today, a new monument demanded by the student body after the events of August 2017 is under construction. The plaque reads: "In honor of the several hundred women and men, both free and enslaved, whose labor between 1817 and 1826 helped to realize Thomas Jefferson's design for the University of Virginia"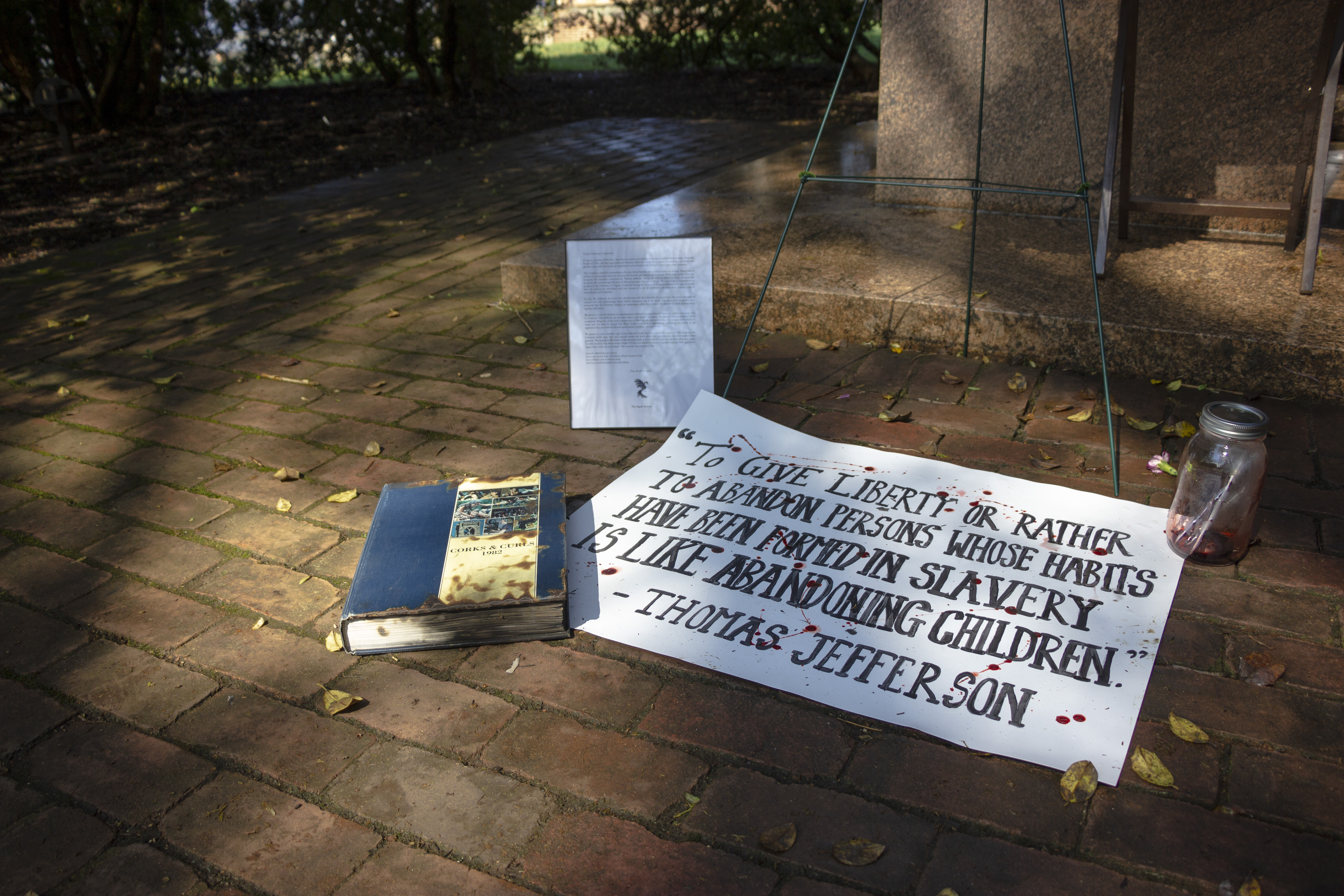 Each April 12th, UVa's secret societies lay a wreath to commemorate the birthday of the university's founder, Thomas Jefferson. In 2019, students instead created a counter-monument referencing Jefferson's support for slavery, the unviersity's rise to prominence due to its research on eugenics, and enduring racist legacies of blackface in the school's yearbooks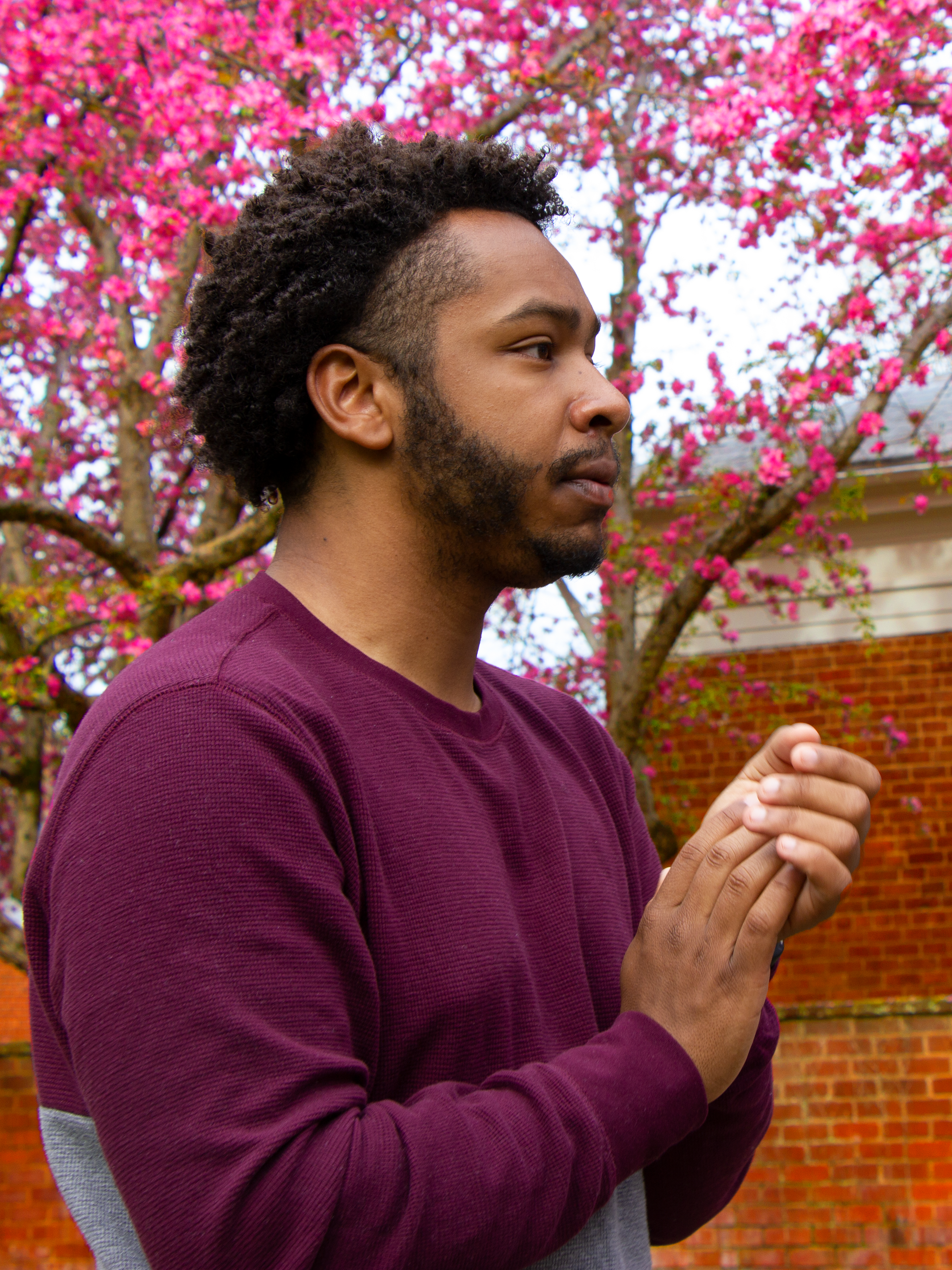 UVa student and tour guide Justin Smith discusses the university's African-American history with visiting fellows
Heinrich Böll Stiftung Washington, DC Staff